If you are a former Prisoner of War or a next of kin of a POW, we invite you to sign and leave your email address so others that come may find you. Please mention camp, compound, barracks and room numbers if possible.


---
1st Lt. William Joseph Gleason
Cohoes, NY
Navigator - shot down on 12/31/44
493rd Bomb Group - 862nd. Squad
North 3 Compound Barracks 1 Room 2 at Stalag Luft I in Barth

Died - 8/05/89
He was in the lead B-17 so there were 13 people on the plane. He was lead navigator. Of the 13, six died and seven bailed out. A bomb blew up as it was leaving the bomb bay. Click here to email his family.


After the war, he married Eleanor Byrne from Schenectady, NY and had three boys - Bill, Jim and Kelly. Had many jobs all in management and did quite well.





Click here to play video of an air show where Bill gets to fly in a B-17 again many years later.
May take a minute to load before play begins.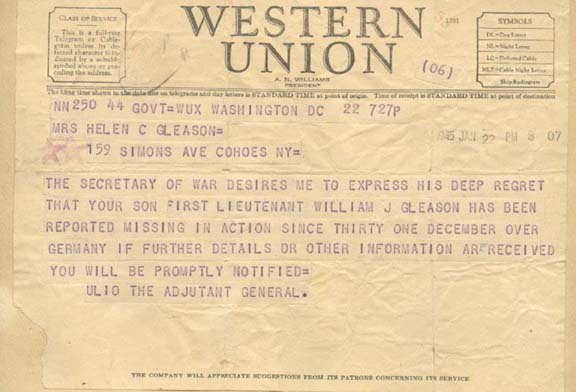 Western Union notice to his family.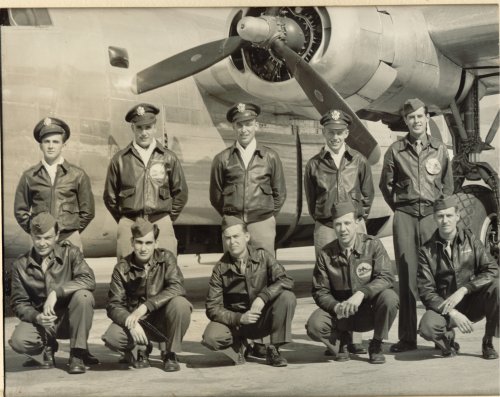 Lt. Gleason with his crew, he is the second from left standing

Barracks Drawing by Martin Uhl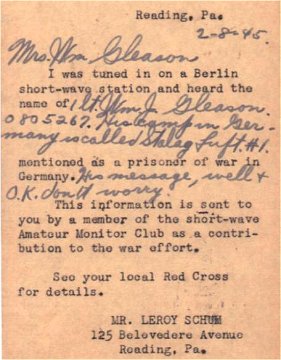 Post card sent from short wave radio listener to Lt. William J. Gleason"s family informing them that their son was a POW at Stalag Luft I in Germany.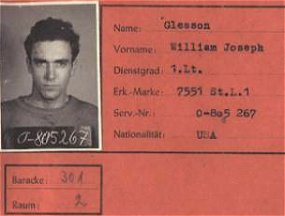 POW ID Card
---